Renovate Before You Sell? There's a Formula For That!
A few things need to align if you're looking to renovate and sell your home in or around Lafayette, LA!  What financial situation are you in? Can you afford to remodel your home? How much equity do you have? The most important part is what do you remodel to ensure you'll get the most bang for your buck when you do sell! In today's market is it even worth remodeling? It is extremely critical you understand how your house will fair as-is before making any updates! Let's dive in!!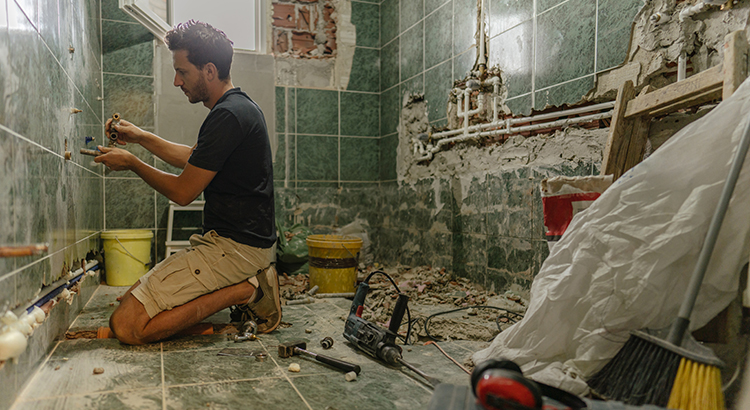 Personally, I've flipped over 40 houses in the Lafayette, LA area since 2015. I also own 14 rental properties so renovating homes has become a pretty consistent part of my business. Some have been fully remodeled down to the studs and some I just gave a quick clean up and put right back on the market! Making the decision to do one or the other is about understanding the market and area the subject property is in!  When thinking about selling, homeowners often feel they need to get their house ready with some remodeling to make it more appealing to buyers. However, with so many buyers competing for available homes right now, renovations may not be as vital as they would be in a more normal market. Here are two things to keep in mind if you're thinking of selling this season.
1. There aren't enough homes for sale right now.
A normal market has a 6-month supply of houses for sale, which means if no one else listed their home for sale and all we had left was what is currently on the market. It would take 6 months to sell all that inventory. Now in today's housing inventory sits far below that benchmark. According to the National Association of Realtors (NAR), there's only a 1.9-month supply of homes available today. As a result, buyer competition is high and homes are only on the market for about 21 days, during which time many receive multiple offers from hopeful buyers.
In a competitive market that's moving so quickly, it makes sense to sell your house when buyers are scooping homes up as fast as they're being listed. Spending costly time and money on renovations before you sell might just mean you'll miss your key window of opportunity. While certain repairs on your house may be important, your best move right now is to work with a real estate advisor to determine which improvements are truly necessary, and which ones are not likely to be deal-breakers for buyers.
In this market, it may be wise to let future homeowners remodel the bathroom or the kitchen to make design decisions that are best for their specific taste and lifestyle. As a seller, your dollars and time might be better spent working on small cosmetic updates, and making repairs to ensure the home is structurally sound and fully functional. Instead of over-investing in your home with upgrades that the buyers may change anyway, work with a real estate professional to determine the key projects that will maximize your listing, without overdoing it. If your home is a little outdated but the bigger components of the home like roof, AC, and plumbing are in satisfactory condition. You may be able to get away with not doing much at all to get top value for your home! Which is something a lot of homeowners couldn't say around the Acadiana area just 2 years ago!
2. Focus on getting a good return on your investment.
When planning any bigger projects to tackle, you and your Realtor will want to discuss the potential return on your investment and if those projects are worth the cost. Some homes do need a kitchen or bathroom renovation, roof repairs, or other major work, but definitely not all of them. You might be surprised by how well your house could fair in today's sellers' market. I've been experiencing this a lot lately in and around the Lafayette, LA area. Homes that couldn't sell in 2018 and 19 because they needed a little more updating and minor repairs are flying off the market today in same condition they were 2/3 years ago! 
Ideally, homeowners getting ready to move should try to avoid over-investing in big renovations if they won't make that money back when they sell their house. According to the 2020 State of Home Spending report from Home Advisor:
"The average household spending on home services rose to $13,138, an increase over last year's survey results, where homeowners who did projects spent $9,081 on average in 2019."
Before you renovate, contact a local real estate professional to see if it's the best course of action. You may find out that putting your house on the market as-is will help you sell quickly, and it may result in the best return on your investment. Every home is different, but a conversation with your agent is mission-critical to make sure you make the right moves when selling this season.
Home Equity Is Skyrocketing
The record-setting increases in home prices over the last two years dramatically improved homeowners' equity The graph below uses data from CoreLogic to show the average home equity gain in the first quarter of the last nine years: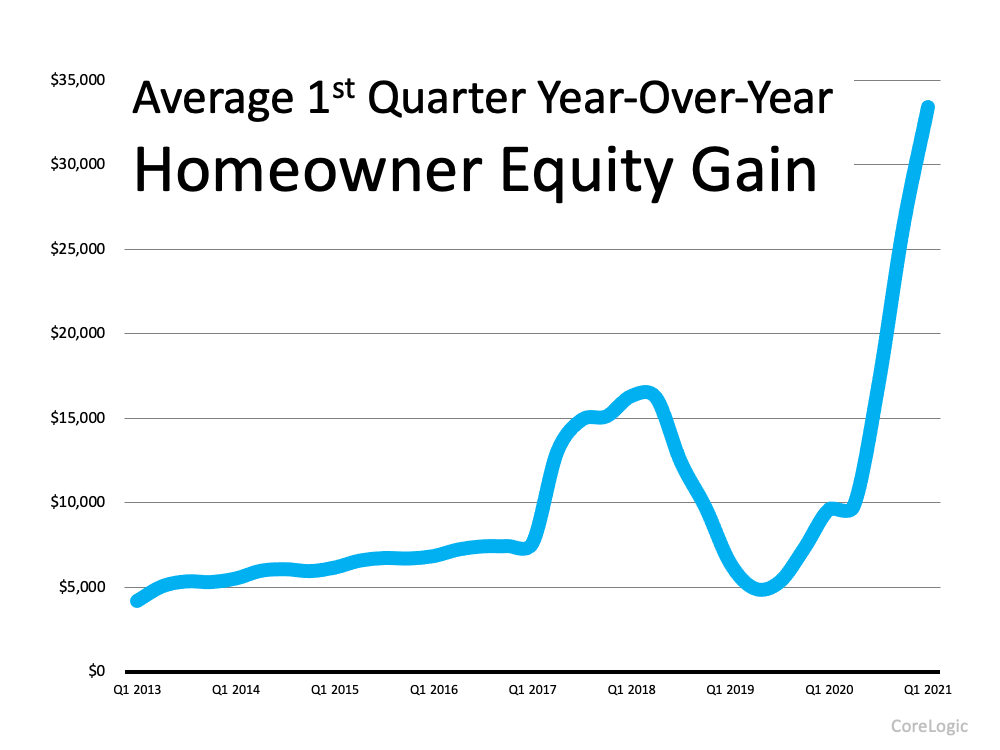 That's a pretty impressive stat above if you've owned your home for over 2 years! Since 2019 some people are seeing upwards of $25,000 to $30,000 increase in value!!
Bottom Line
We're in a strong sellers' market, and that means you have the leverage to sell your house on your terms. Let's connect today to determine if renovating is really the best way to spend your time and money or if leaving it as-is will net you more money! As always feel free to call/text 654-0569 for more immediate assistance or fill out the form below!